Wednesday Night Fusion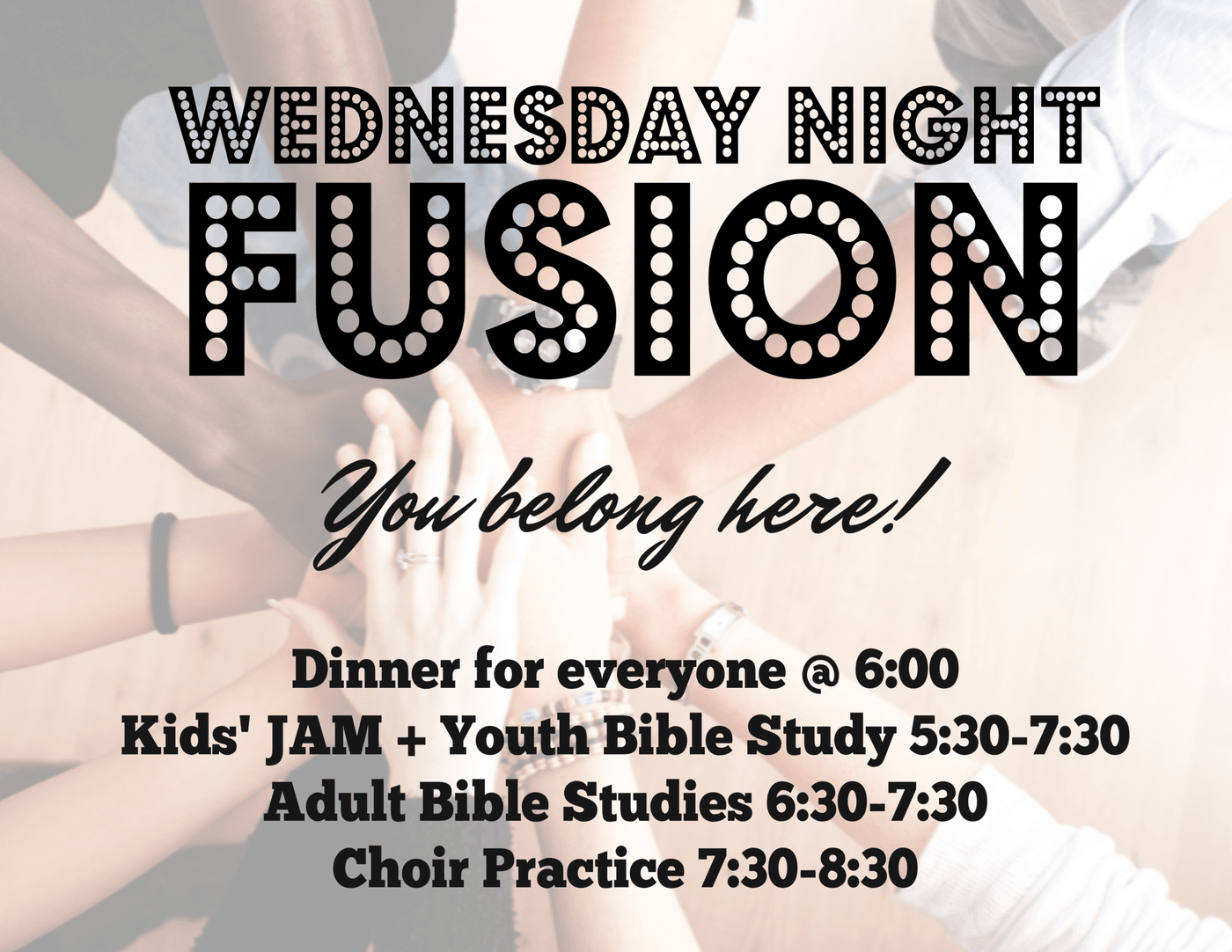 Our Spring Semester begins January 15, 2020!
Join us as we gather on Wednesday nights for Food, Fellowship, and Connection.
Please sign up below to participate.
Wednesday Night Schedule:
5:30 - 7:30 pm
J.A.M - Ages PreK (4 year olds) - 6th Grade
Children will participate in Arts, Recreation, and Bible Study. They will also be served a free meal at 6:00 pm
6:00 - 8:00 pm
Youth Bible Study- Grade 7 - 12
After a free meal, the youth will gather in the youth room for a time of study and fellowship.
6:00 - 6:30 pm - Meal in Wesley Hall
All Fusion participants welcome!
6:30 - 7:30 pm - Adult Bible Studies
Disciple 1 is an overview of the entire Bible (Old Testament - Fall, New Testament - Spring). Extra cost for books approx $32.00 for both semesters. This study will be facilitated by Jenet Jolly
7:30 - 8:30 pm - Choir Practice
Join the Sanctuary Choir as they prepare anthems and special music for Sunday morning worship.
**Childcare will be available
Sign up now to participate!