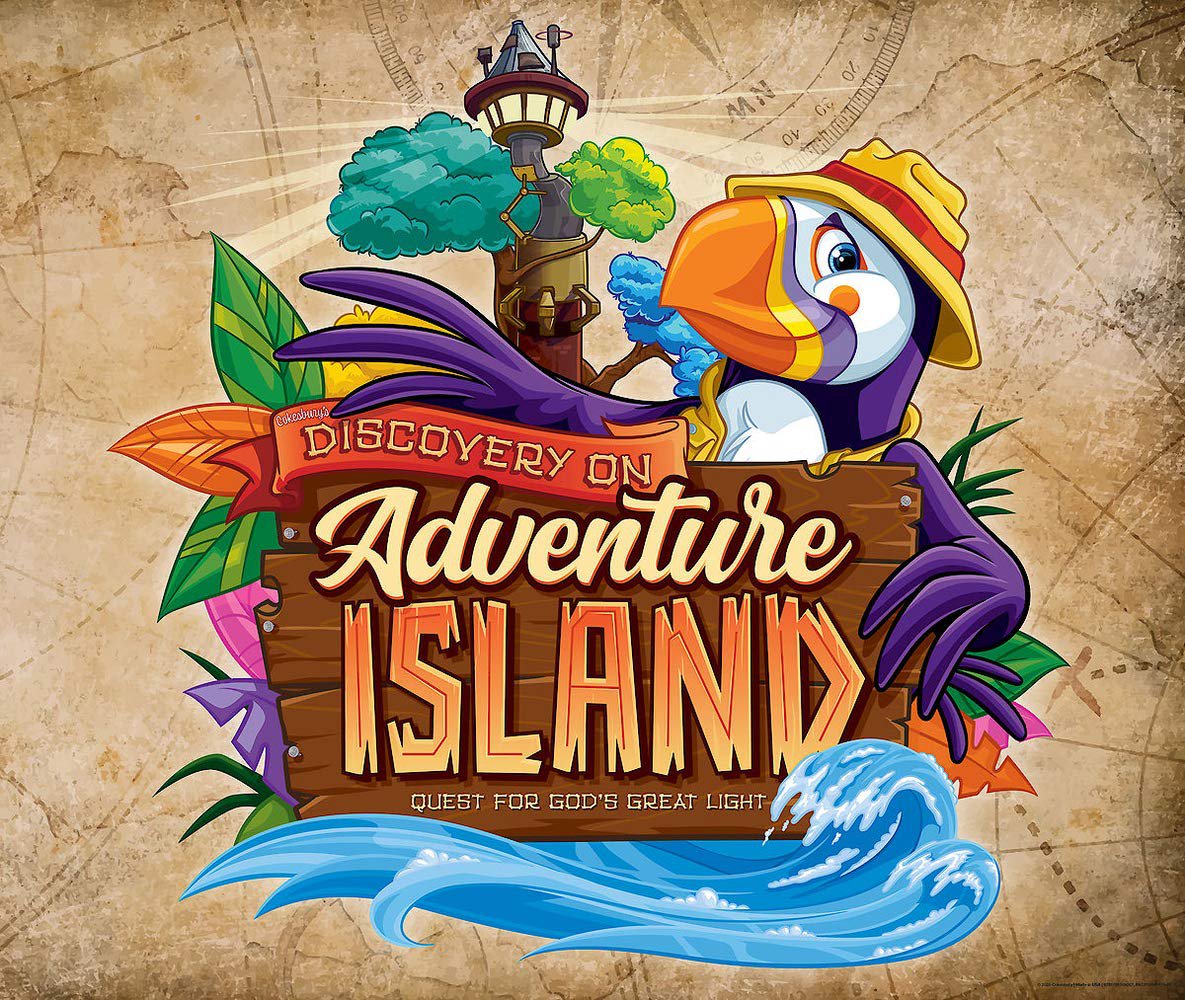 The Summer 2021 theme is !
From a whimsical lighthouse on an enchanted island, Explorers are guided by a Lighthouse Keeper and Beacon the Puffin on an exciting quest to find five mysterious Infinity Lanterns to help light their way. Using map coordinates from the Reference Book (the Bible), children discover clues to finding each Lantern while learning how God's light shines in the lives of familiar biblical characters in Old and New Testament stories.
Our signal verse for the week is:
"Arise! Shine! Your light has come; the LORD'S glory has shone upon you!" Isaiah 60:1
All details about our three-evening VBS can be found below the registration form.
Register Today!!!
Everything You Need to Know:
who:
Kids who are 3 years old (and potty trained) through rising 5th graders (completed 4th grade) are eligible to attend! You must pre-register your children online.
All of our wonderful VBS volunteers and staff are background checked and Ministry Safe trained. Your kids will be in fun, safe, loving hands!
when and where:
July 12-14, 2021
5:30-8:00 P.M.
5:30 Check-in located in Wesley Hall (tan building next to the yellow Sanctuary)
Free snacks served to all kids and approved volunteers.
6:00 Opening assembly in the Sanctuary
6:15 Craft, Storytelling, Games, and Science rotations around the campus
7:45 Closing assembly in the Sanctuary
8:00 Pick up children in the Sanctuary. Be sure to return with your KidCheck parent sticker.
vbs celebration
Come back for our special service to celebrate VBS! Kids will have the chance to see their VBS friends again and sing all the songs!
Sunday, July 18 at 11:00 in the Sanctuary
Afterwards, we'll have a free cookout with hot dogs and hamburgers in the Family Life Center. We'll have a bounce house for the kids too! Bring the whole family!
questions?
Contact Wanda for more details about the fun!