Looking for opportunities to serve, grow, or make a new friend? You're in the right place! Check out the menu of options below, and sign up for something fun today!
Under Wraps: The Gift We Never Expected
Small Group Study
Wednesday mornings at 10:00 beginning November 13
@ The Well coffee shop
Under Wraps Small Group Study
Under Wraps: The Gift We Never Expected by Jessica LaGrone, Andy Nixon, Bob Renfroe, and Ed Robb
Join this group today!
We need your help to provide meals for Wednesday Night Fusion!
It's a fun service opportunity for a family or small group.
September - May
Brown Bag Gathering
Work from home? Stay at home? Retired? Need some face-to-face conversation?
Wednesdays, 11:30-1:00
Wesley Hall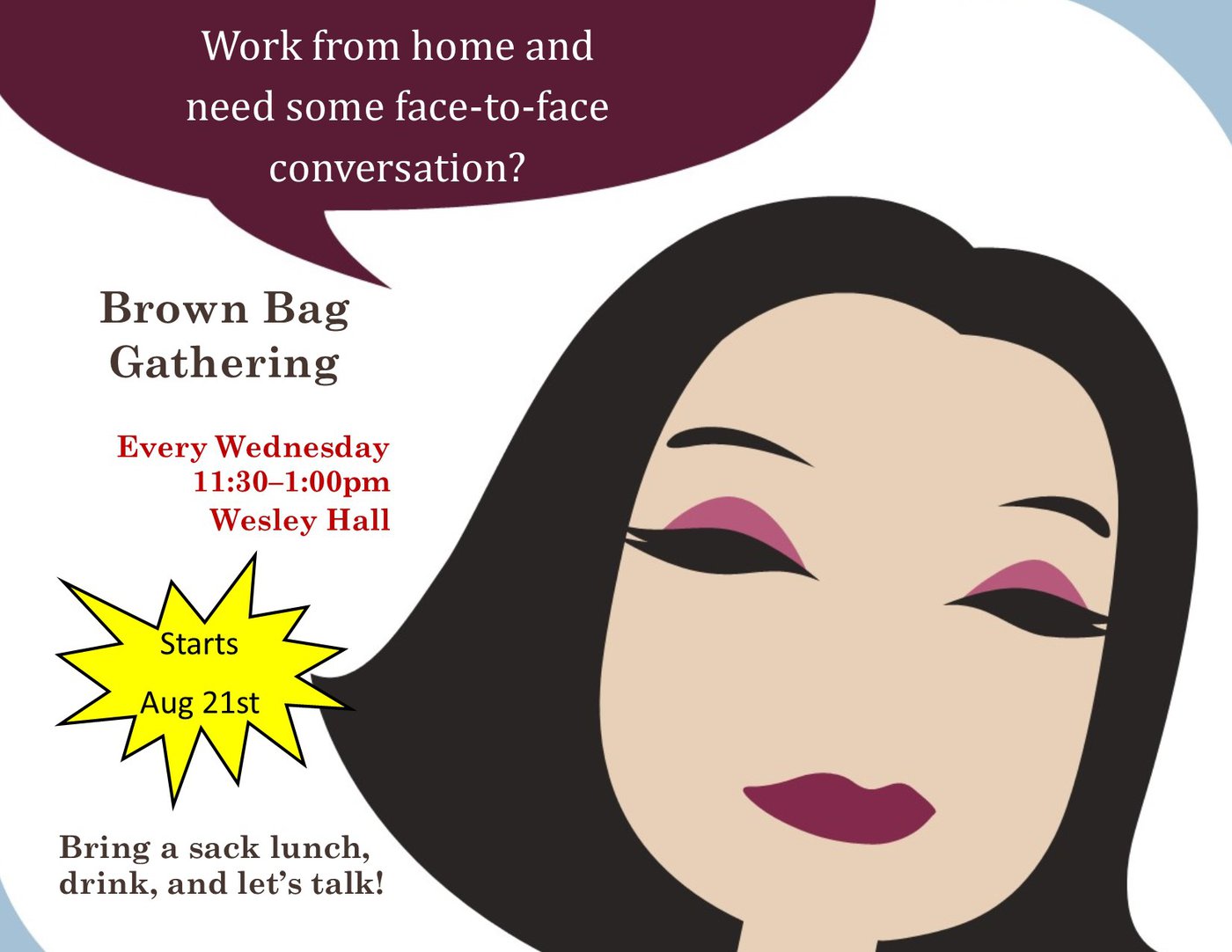 Wednesday Night Fusion
JAM, Youth, and Adult Bible Studies
September - May
Our Daily Bread Food Pantry needs your help, especially on Saturday mornings. Sign up today to assist our clients and belong to a great group of volunteers!
One + One
Partner with Davis Elementary School
September-May
Chancel Choir and Audio Visual Teams need you!
We're looking to grow both ministries. Join the choir this Fall. We'd love to see your smiling, singing face alongside our college interns.
Working in the Audio Visual booth is a fun way to help out on Sundays. We'll teach you everything you need to know!