Looking for opportunities to serve, grow, or make a new friend? You're in the right place! Check out the menu of options below, and sign up for something fun today!
Trunk or Treat - Trunks needed!
Saturday, October 31
6-7 PM
Bell Street (between Wesley Hall and the Family Life Center)
Coat Drive for Men
Benefitting One Man's Treasure (Prison Release to Work Program)
All of October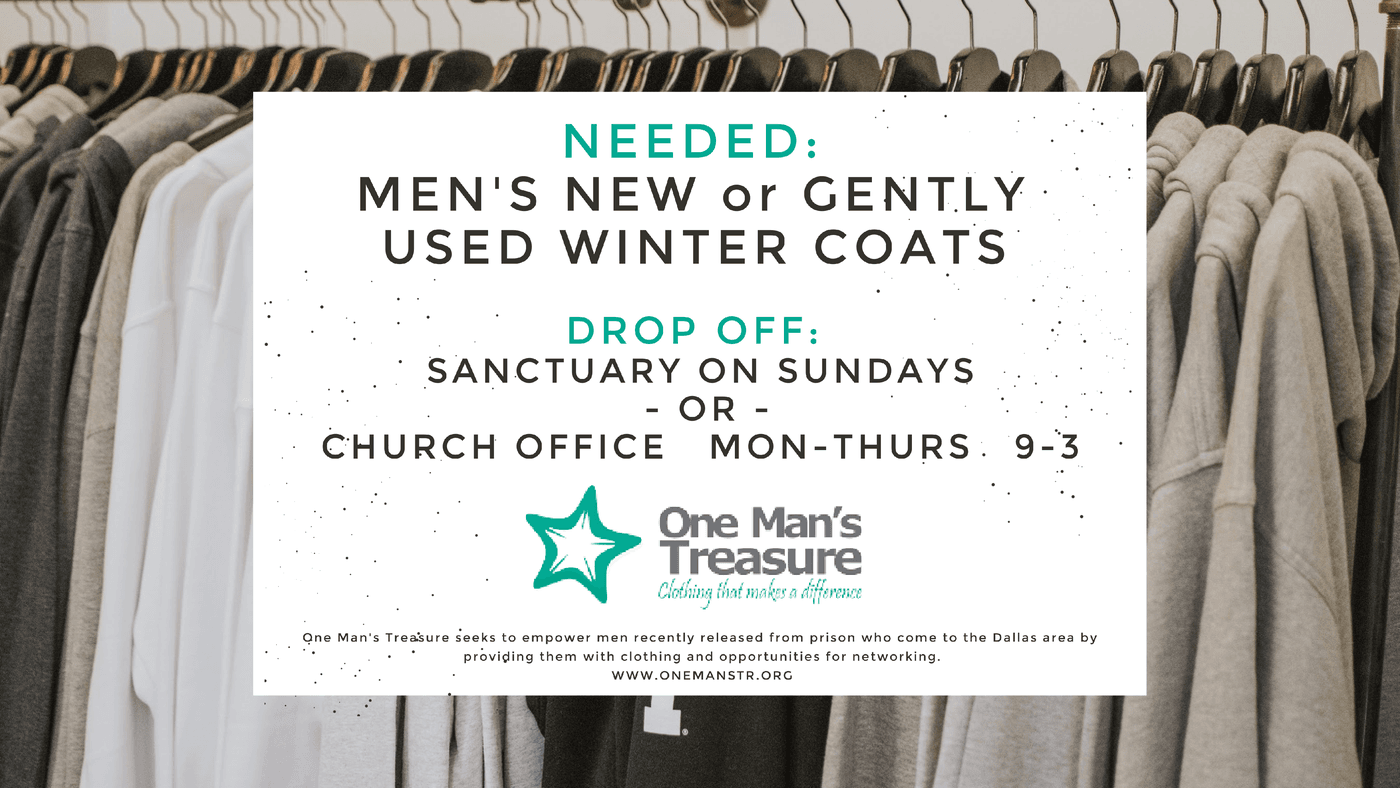 RC FUMC 101: Introduction to our United Methodist Church
Begins November 1
Four sessions on Sundays at 9:45
Men's Group
Saturdays @ 9 AM
Meeting off campus
Epic of Eden: A Study of the Old Testament
Wednesdays at 10 (Zoom until meeting spaces reopen)
September 16 - December 9
God's Girls new study: Encounter the Father
Sundays @ 4:00 (Zoom until meeting spaces reopen)
Beginning September 13
Soul Sisters new study: Seamless
Understanding the Bible As One Complete Story
Tuesdays @ 6:30 PM
Meets in Ladies' Homes
Our Daily Bread
The Food Pantry needs your help. Sign up today to assist our clients and belong to a great group of volunteers!
Join a Zoom Small Group/Bible Study
Groups meet on different days and times.
It's the BEST way to stay connected and grow with people like you!
Chancel Choir and Audio Visual Teams need you!
We're looking to grow both ministries. Join the choir this Fall. We'd love to see your smiling, singing face alongside our college interns.
Working in the Audio Visual booth is a fun way to help out on Sundays. We'll teach you everything you need to know!