Meet our leadership
Say hello to the leadership team at Royse City First United Methodist Church.
Christopher Everson - Lead Pastor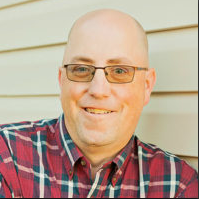 Hi everyone! Rev. Christopher Everson here. Welcome! I love serving as the pastor at Royse City First United Methodist Church. I've served in various ministry settings since I moved to Texas in 2000, and have served in the North Texas Conference of the United Methodist Church since 2001.
Before I answered my call to ministry, I taught music in the public schools in Wichita, Kansas for 4 years. I graduated with a Bachelor's of Music Education from Friends University in Wichita, KS in 1995. I earned a Masters of Divinity from Perkins School of Theology at Southern Methodist University in 2005.
During my free time, I love to watch baseball, play guitar, play golf and spend time outdoors.
I am married to Tracy, the love of my life. We have three adult children (Deborah, Timothy, and Jacob) and one grandson (Samuel).
Jo Nell Mellody - Administrator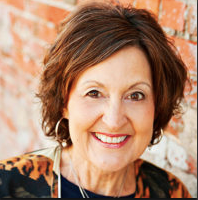 Hi, I'm Jo Nell Mellody, a 30-year+ member of this church. I've served Royse City First United Methodist Church in a variety of ministries. Retired from Royse City ISD after a 30-year career, I served as community relations director and lead the formation of the Royse City ISD Education Foundation. Today I serve as the Church Administrator.
I married Jim in 1976, and we have two married daughters, Candon and husband Danny; Casey and husband Gerard; and four precious grandchildren Lily, Lane, Oliver, and Camille.
We enjoy spending time with family, game nights, throwing water balloons from the tree house, and traveling anytime there's an opportunity!
Lindsey Masterson - Interim Youth Director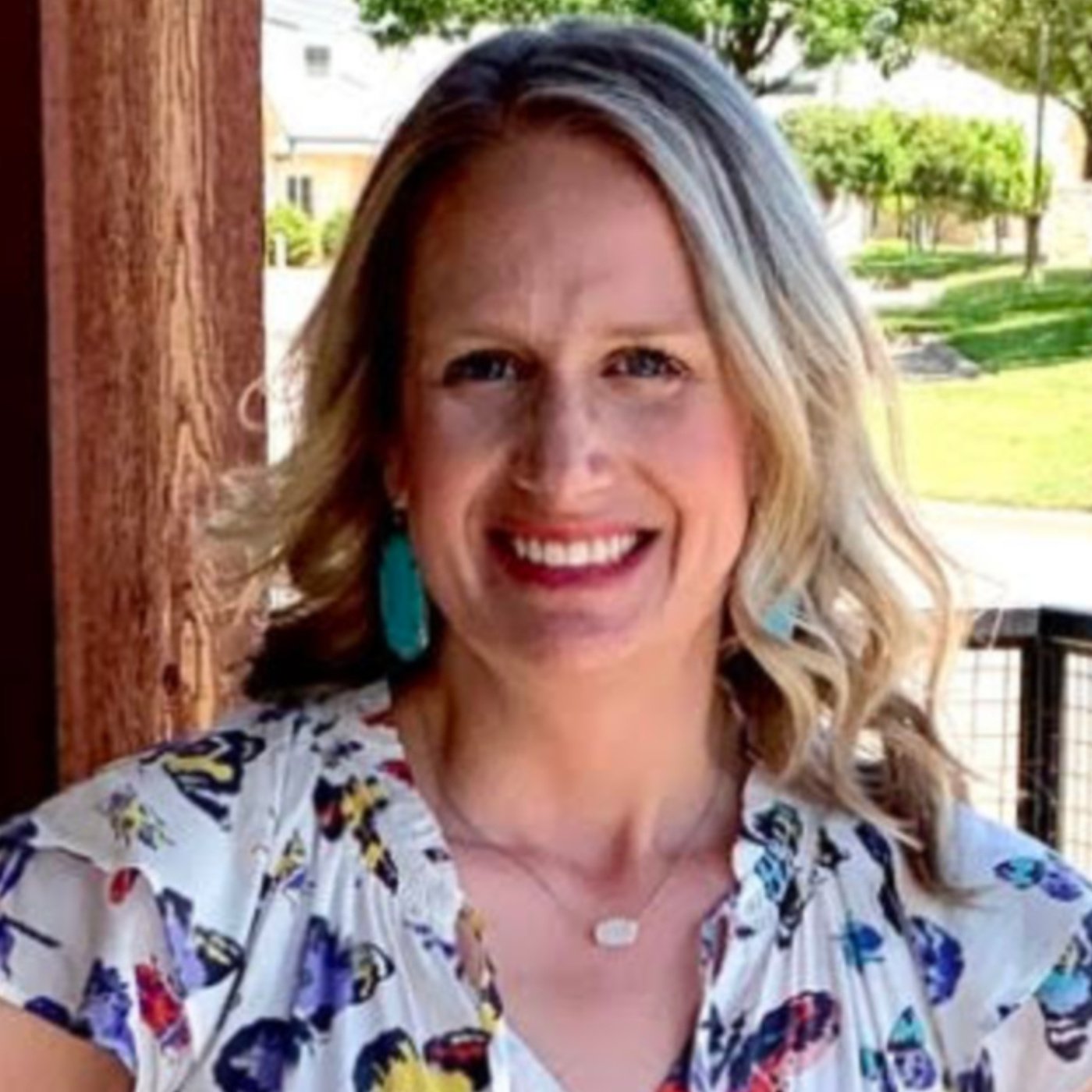 Hello Youth and Parents! My name is Lindsey Masterson. I grew up in Sanger, Texas and moved to the community in July 2019. I graduated from Texas Tech University in 2008 with a degree in Music Education. Previously, I taught elementary music at the Early Education Center in Krum, Texas for nine years. I absolutely love teaching and working with kids!
I've been married to my best friend Andrew since May 2010. We have a son named Miles who definitely keeps us active and on our toes, and we wouldn't haven it any other way!
In my free time I enjoy reading, traveling the world with my little family, and spending time with my friends.
Wanda Pille - Children's Coordinator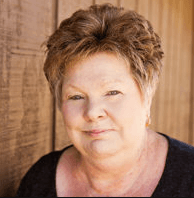 Hey kids and parents! I'm Wanda Pille. I retired in 2016 from Wilson Plywood and Door as Accounting Clerk. In church, I always worked in VBS and taught kids in Sunday School up to 3rd grade. That was always a passion for me- to work with children. After retirement, I wanted to be more involved in my church. God has answered my prayers and placed me in the children's ministry as Children's Coordinator. Now I get to have fun all the time!
Tom and I have been married for over 30 years. We have two children (Dean and Traci), six grandchildren, and one great-grandchild. In my free time, I love watching good movies and being with friends.
April Payne - Connections Coordinator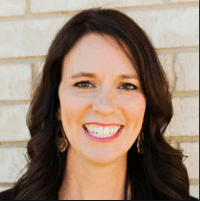 Hey guys, I'm April Payne and I love connecting with others. As a military spouse for 20 years, I traveled the world meeting new people and exploring new places. I learned to grow roots quickly wherever I moved and bond tightly with the people God placed in my path.
I graduated from Texas A&M in 1996 (Whoop!) with a degree in Elementary Education, then earned my Master's Degree in 2002 in Learning and Instruction from California State University- San Marcos. I taught grades K-5 for many years before choosing to stay home to raise my children. I have worn many different volunteer hats over the years- assisting deployed spouses with accessing resources, helping to teach struggling students to read, serving in Parent-Teacher Organizations, teaching women's Bible studies, and helping with Vacation Bible Schools. My husband Jason and I facilitate the Faith Forward small group on Sunday mornings.
Jason and I married in 1996, and we have three school-age children. We love the outdoors- hanging out poolside, watching the kids play sports, working in the yard, spending time in the mountains, and playing with our farm animals.
Lori Gilkinson - Praise Team Leader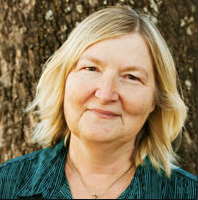 Hello, I'm Lori Gilkinson. I'm originally from northeastern Ohio. My husband Dean's Air Force career brought us to Texas and we decided to make this our home when he retired from the military. We have two married daughters and one awesome granddaughter, and love to spend as much time as possible with them.
I have been involved in the music ministry of several churches and feel blessed to lead our Praise Team in creating a worshipful experience of God's presence through contemporary Christian music. I also lead the Genesis small group study on Sunday mornings.
I'm a senior branch office administrator for a financial services company. In my spare time, I like to read and watch the Texas Rangers. I also enjoy exploring flea markets and shops, always looking for a bargain that can be restored or repurposed.
Bryson Foster - Choir Director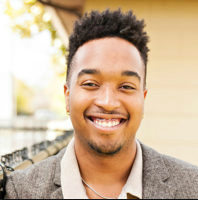 Hi, I'm Bryson Foster, and I'm originally from the small town of Conyers, Georgia. I grew up in Wylie, Texas. After graduating from Wylie High School I attended Texas A&M University Commerce where I studied under Dr. Randy Hooper and obtained my Bachelor's degree in Choral Music Education. I currently am a middle school and high school choir director.
I have been connected to church since childhood and have been active primarily through music, singing as a soloist and section leader in various churches. I joined the staff at Royse City FUMC in 2017, and have plans to grow and develop the choir and music experience for the entire church. I really love classical music, traditional sacred music, and jazz.
In my free time, I love watching and playing basketball, watching documentaries, and having jam sessions!
Richard Davis - Our Daily Bread Site Manager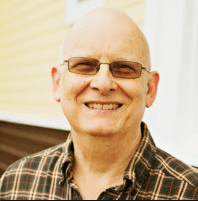 Hello everyone, I'm Richard Davis. I've been a member of Royse City FUMC for many years and have served on many boards and committees. I currently play keyboard with the Praise Band at the modern service and am accompanist at the traditional service. I also teach the Steward Memorial Sunday School class. My other calling is director for Our Daily Bread food pantry.
I was raised here in Royse City and attended The University of Texas at Austin earning a B.S. in Chemistry in 1970, then received as M.S. in Biochemistry from the University of Illinois Champaign-Urbana in 1972. Most of my working years were spent at UT Southwestern Medical Center in biomedical research before retiring in 2012.
My wife Pam and I have two grown sons (Nathan and Stephen) and one granddaughter (Kayden Grace.) My leisure time is spent gardening and reading.