Simulcast Rebroadcast Date - May 2, 2020 | 9am - 3:00pm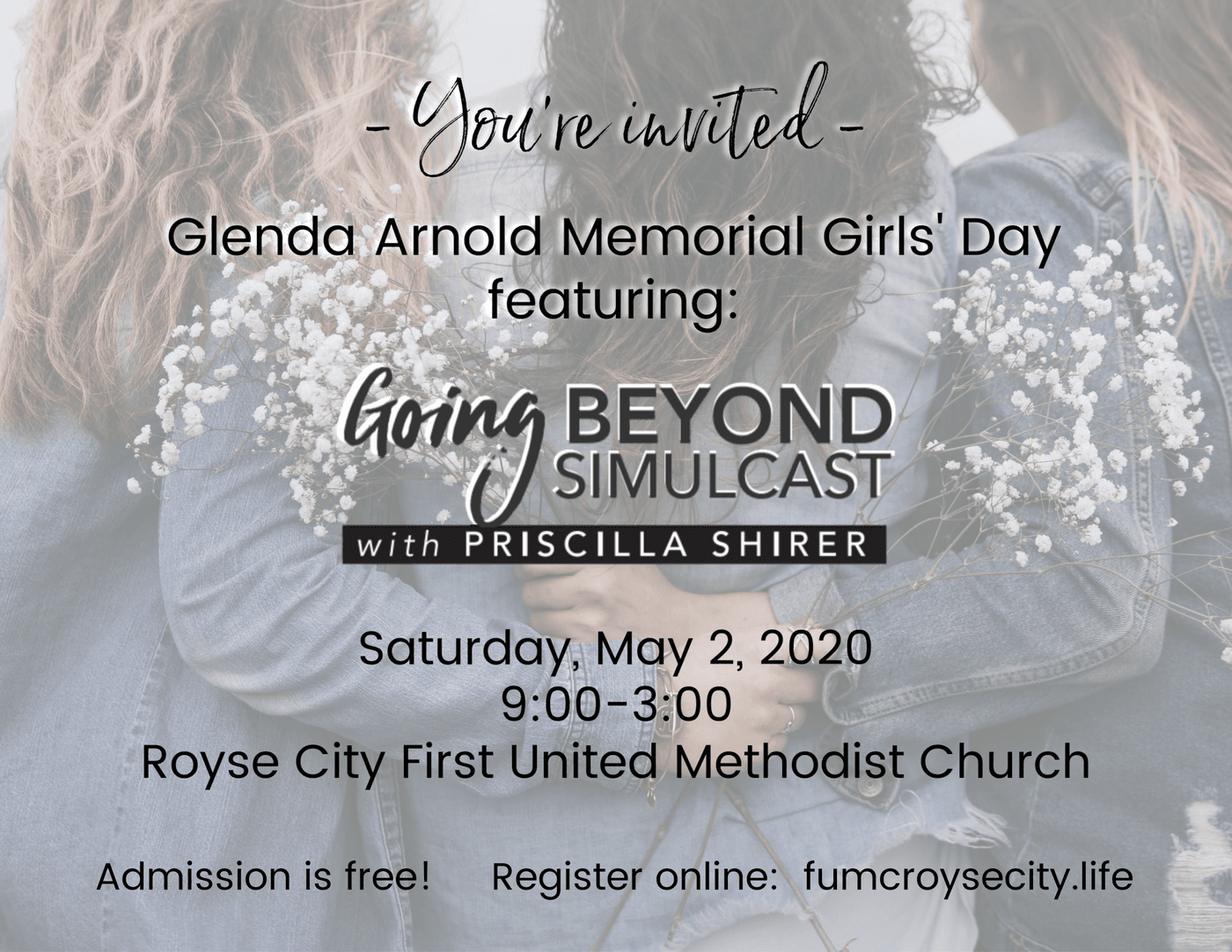 On May 2, 2020, we invite you to join Bible teacher Priscilla Shirer and worship artist Anthony Evans for a rebroadcast of their global Bible teaching event! Women will gather from all around the world for this one day teaching and worship event.
This is the first Glenda Arnold Memorial Girls' Day event hosted at Royse City First United Methodist Church. The admission is free for all attendees. All you need to do is sign up below.