____________________________________________________________
Please help us know how to best serve you as we begin to think about reopening the Sanctuary for worship on Sundays. Take a few minutes to fill out our survey!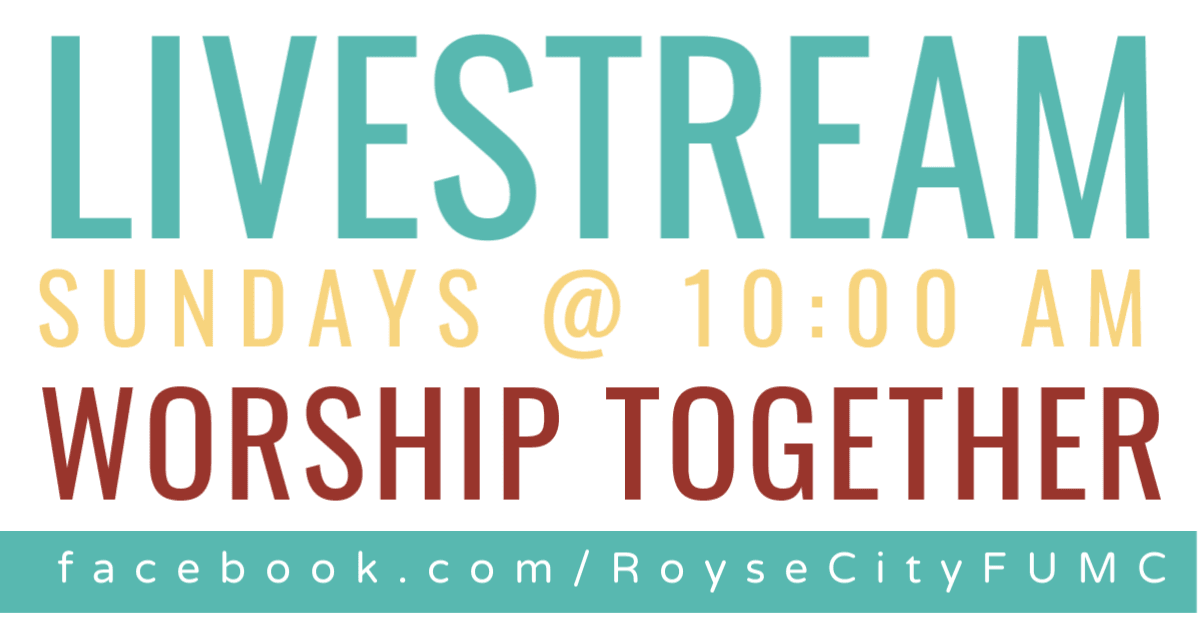 Openings & Cancellations
In the midst of COVID-19 (coronavirus) concerns, ministry hours have been adjusted as follows:
Our Daily Bread Food Pantry will be open as usual:
Thursday 5:30-7:00 PM
Saturday 9:00 - 10:30 AM
Items needed - cereal, soup, canned beans, pasta sauce, jelly, sugar, canned pasta, flour, dried pinto beans, bread and canned fruit.
Drop off times: Wednesdays 10 - 11 am & Fridays 1 - 2 pm
Online Worship Only:
We will have worship at 10:00 am on our Facebook Page. You can click the button above to join us in online worship.
Church Office Hours:
Closed - call 972-636-2291 for assistance, or send us a message using the chat feature.
CANCELLATIONS:
All other face-to-face meetings and groups are cancelled until further notice. Instead, consider meeting online using one of the tools above!
Notes from Pastor Chris
(message dated 5/18/2020)
Hello Church Family,
First, let me say that as your pastor, I am so thankful for each of you. I have tried to call everyone in our membership database, and it's been fun to catch up with many of you during my phone calls. Please know I am a phone call, FB message, or email away if you need anything.
Second, as you may have heard, the Bishop of our Annual Conference has recommended that churches in our district remain closed until at least the beginning of June. However, he did suggest that we start looking at ways to open up when it is right. We have pulled together a team consisting of Staff, Leadership Board, and Hospitality team members to look at ways that fulfill the CDC, State of Texas, and Annual Conference requirements. We will look at possible outdoor services, modified seating in the sanctuary, and other ways to have people worship at the church as we move forward.
I know this has been incredibly difficult for all of us, and I want to worship together as a church family soon. However, I want us to be as safe as possible, following the science and listening to the recommendations from national, state, and local government officials so we can take care of the most vulnerable among us.
We have created a google survey to hear from you. This confidential survey will allow us to gather your thoughts on moving forward. It should only take about five minutes for you to fill out. Thank you in advance for taking the time to share your opinion.
Tracy and I continue to pray for you during this time, and while we know that the work of the Holy Spirit has allowed us to worship while we are apart, we look forward to seeing each other face to face soon.
Be God's,
Chris
Giving
We want to encourage you to continue to give faithfully to our general budget at Royse City FUMC even though we aren't meeting on Sunday mornings so that we can continue to do ministry and be on mission. If you or someone you know is struggling financially due to layoffs or other COVID-19 related issues, please contact us on the Help Needed form above.