Attention kids!
Fun times ahead!
Come make some new friends and grow closer to Jesus.
Questions?
During Worship on Sundays
8:30 and 11:00
All children are invited during the worship service to participate in Young Disciples Time. One of our volunteers will teach a kid-friendly Bible lesson as part of worship.
Immediately following Young Disciples Time, all children (3rd grade and below) are invited to attend Children's Church in Wesley Hall. We love having kids in the pews during worship, but Children's Church is a fun learning opportunity for those who may need a more active experience during the second half of the worship service.
Sunday School
9:45-10:45
Pre-K (4 year olds) + Kindergarten meet downstairs in Wesley Hall
Grades 1-4 meet upstairs in Wesley Hall
Grades 5-6 (Bible Black Belt Academy) meets upstairs in Wesley Hall
JAM (Jesus and Me)
Wednesday Nights during whole-family Fusion
5:30-7:30
Every Wednesday night, September-May
Fun rotations (Bible study, music, fun) + free dinner!
Meet in Wesley Hall.
Confirmation
5:00-7:00 on Sundays
January-May
Sixth graders preparing to enter Middle School may participate in this meaningful opportunity. Study the Bible, learn about the Methodist Church, grow close as a group, and have fun! At the end of classes, participants may officially join the church.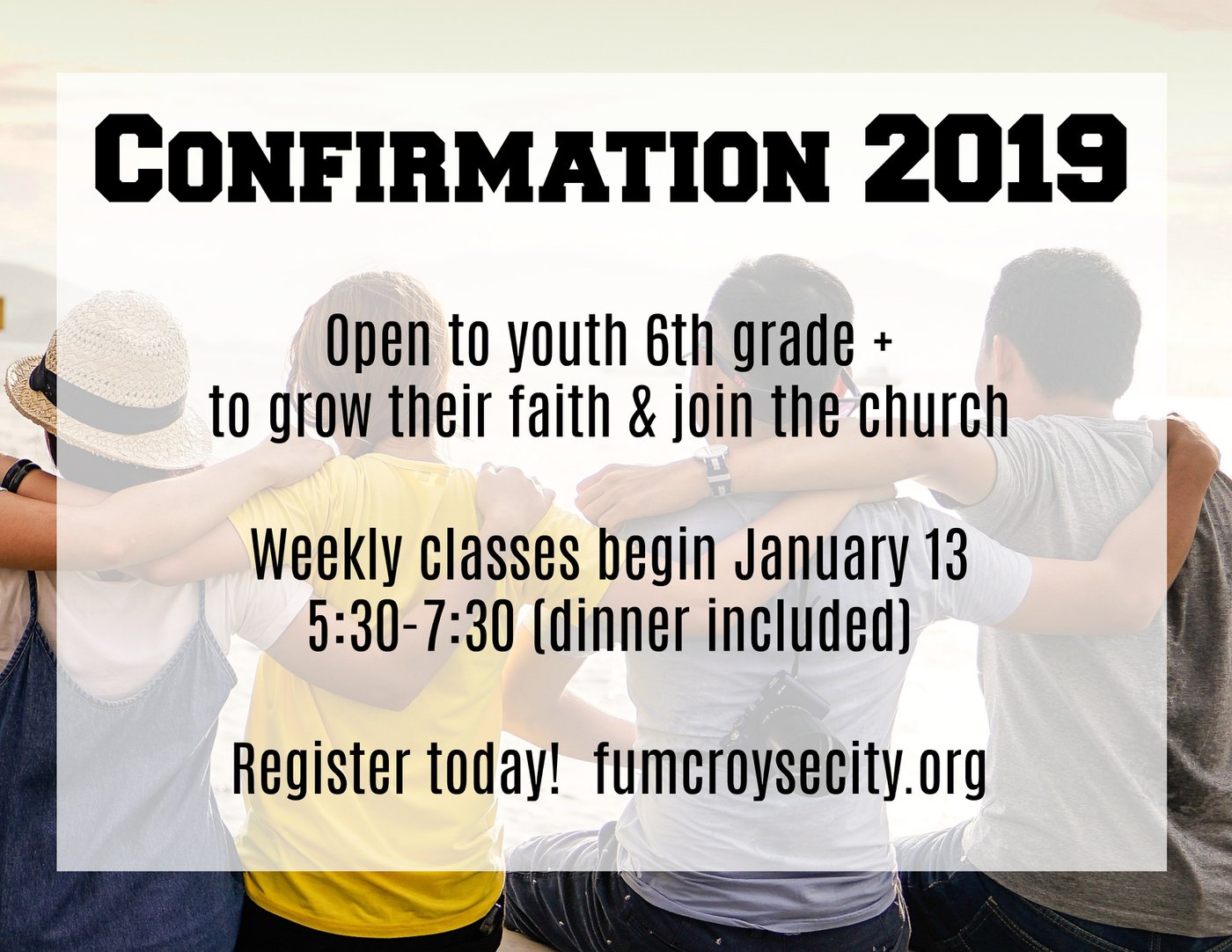 Vacation Bible School
July 22-24, 2019 5:30-8:00 P.M. (Free dinner included!)
July 28 11:00 A.M. VBS Celebration & Worship
The Summer 2019 theme is To Mars and Beyond!
One small step for your kids...one giant leap for God's Kingdom!
Blast off with the first VBS to land on the moon! Cokesbury's To Mars and Beyond will help kids discover the wonders of God's universe. They'll become Voyagers on a journey through space, exploring where God's power can take them. Beginning in your Assembly area-an outpost on Mars-they'll lift off to distant planets on special missions to collect power sources. Along the way, they'll learn how God walked with heroes of the Bible, and that God is always with them, too. Add to the adventure with out-of-this-world fun, learning, and timeless Bible stories that inspire kids to give glory to God, who is able to do far beyond all that we could ask or imagine!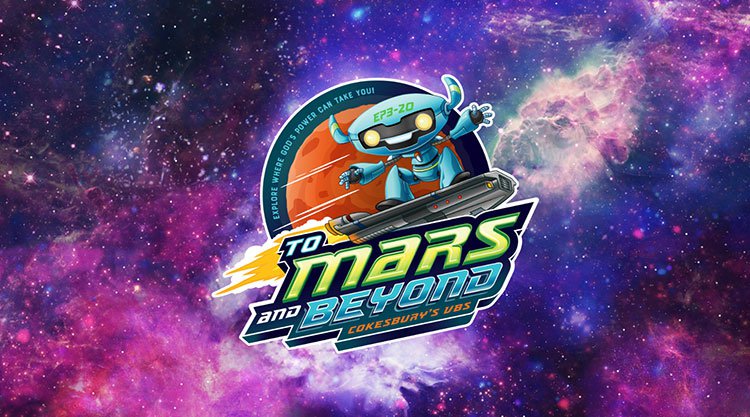 Camp Bible
September, 2019
Kids in grades 3-5 may join us for sleep-away camp at Bridgeport Camp in Bridgeport, TX. There's lots of fun to be had there- singing, crafts, worship, and Bible stories.