Introduction
Our new website will be taking place of the church app. You will find more information on our mobile optimized website and also have a cool icon to quickly go to when you need information about Royse City First United Methodist Church.
This tutorial uses an Android Phone.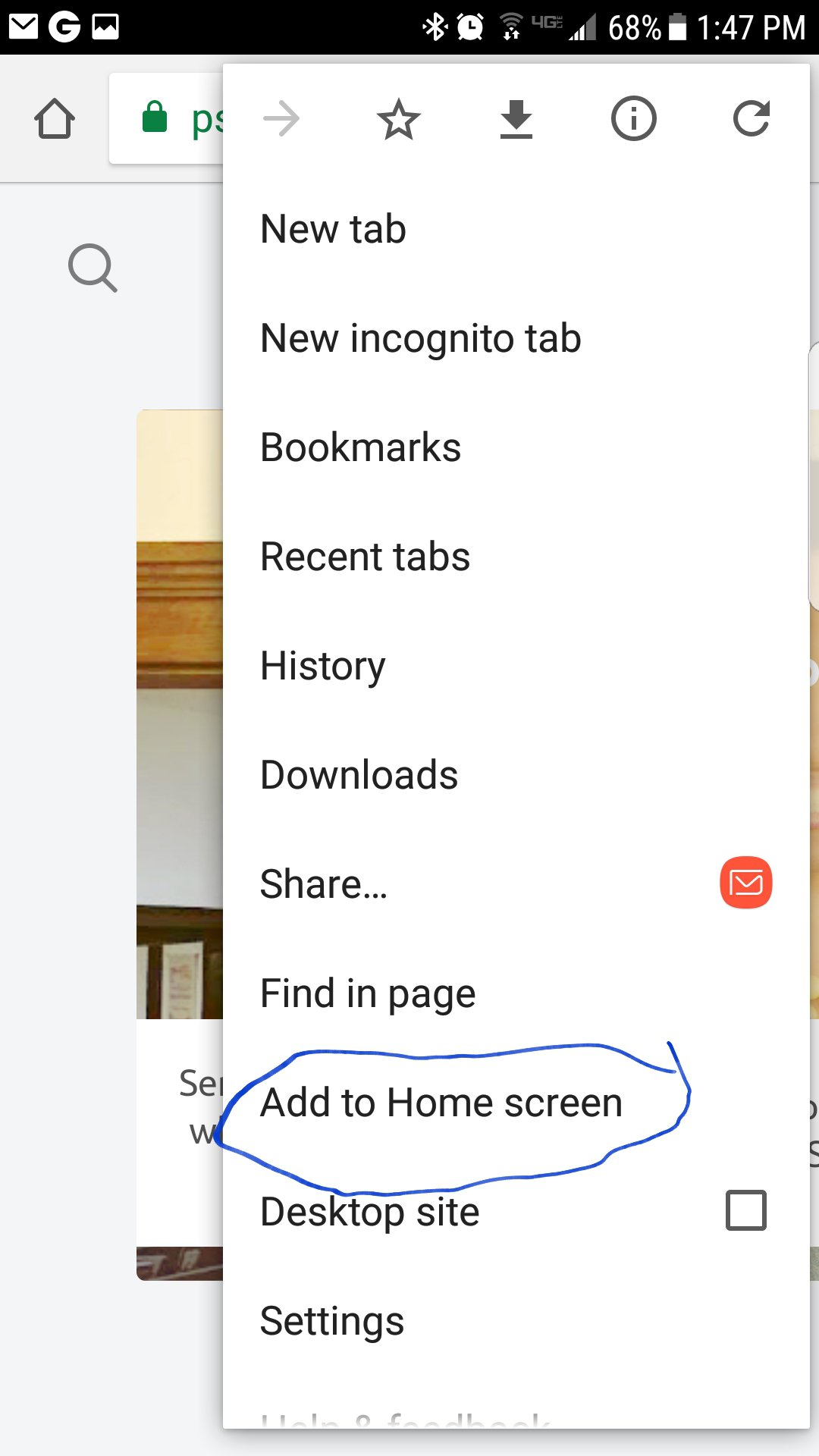 Step One
Go to www.fumcroysecity.life and press the little three-line icon to open the menu on the phone (next to the web address field.) Press Add to Home screen.
Step Two
Name the new icon. We suggest My Church, because, it fits underneath the icon. When you name the icon, press ADD.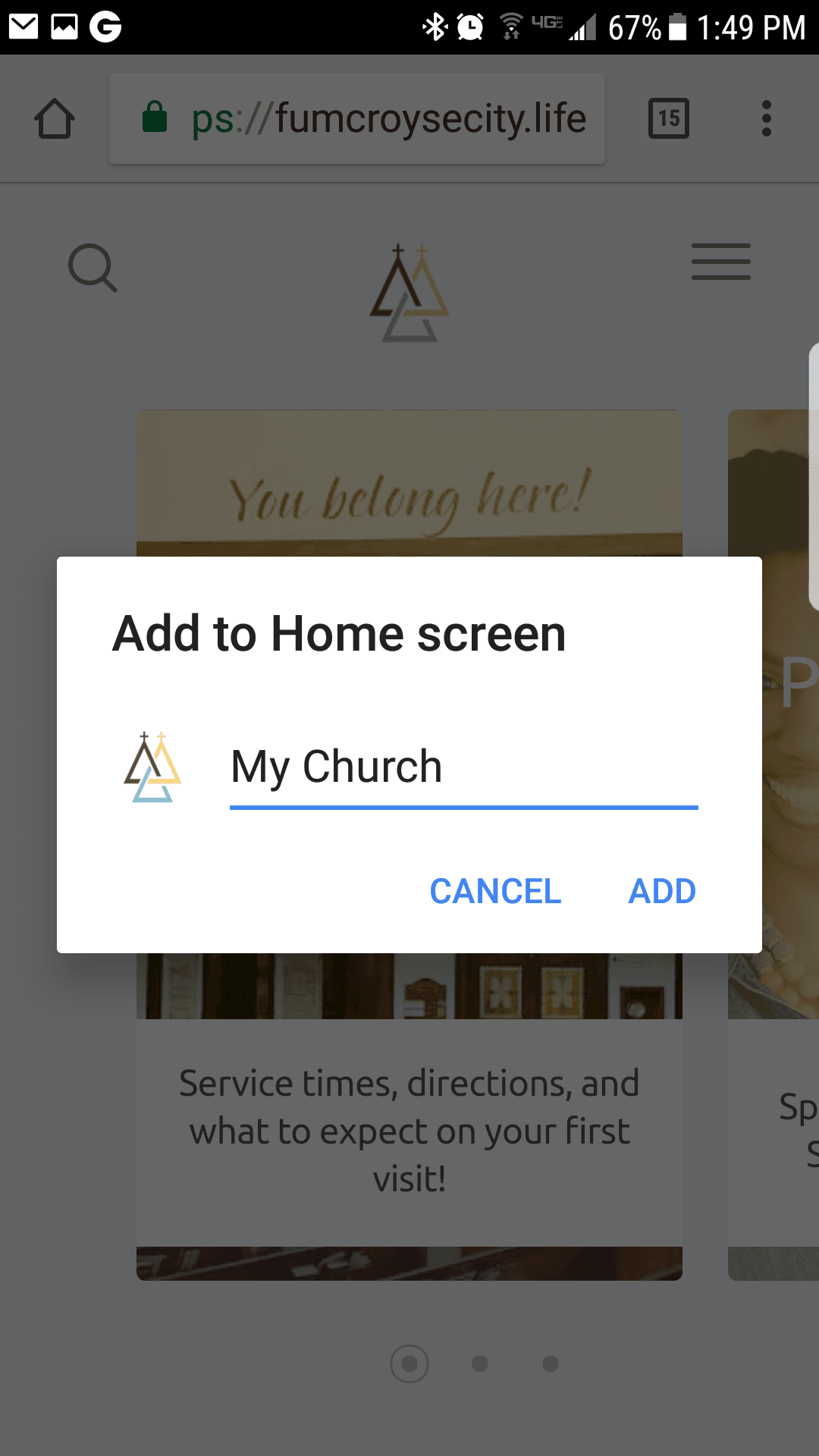 Step Three
Place the Icon wherever you would like to have it on your home screen.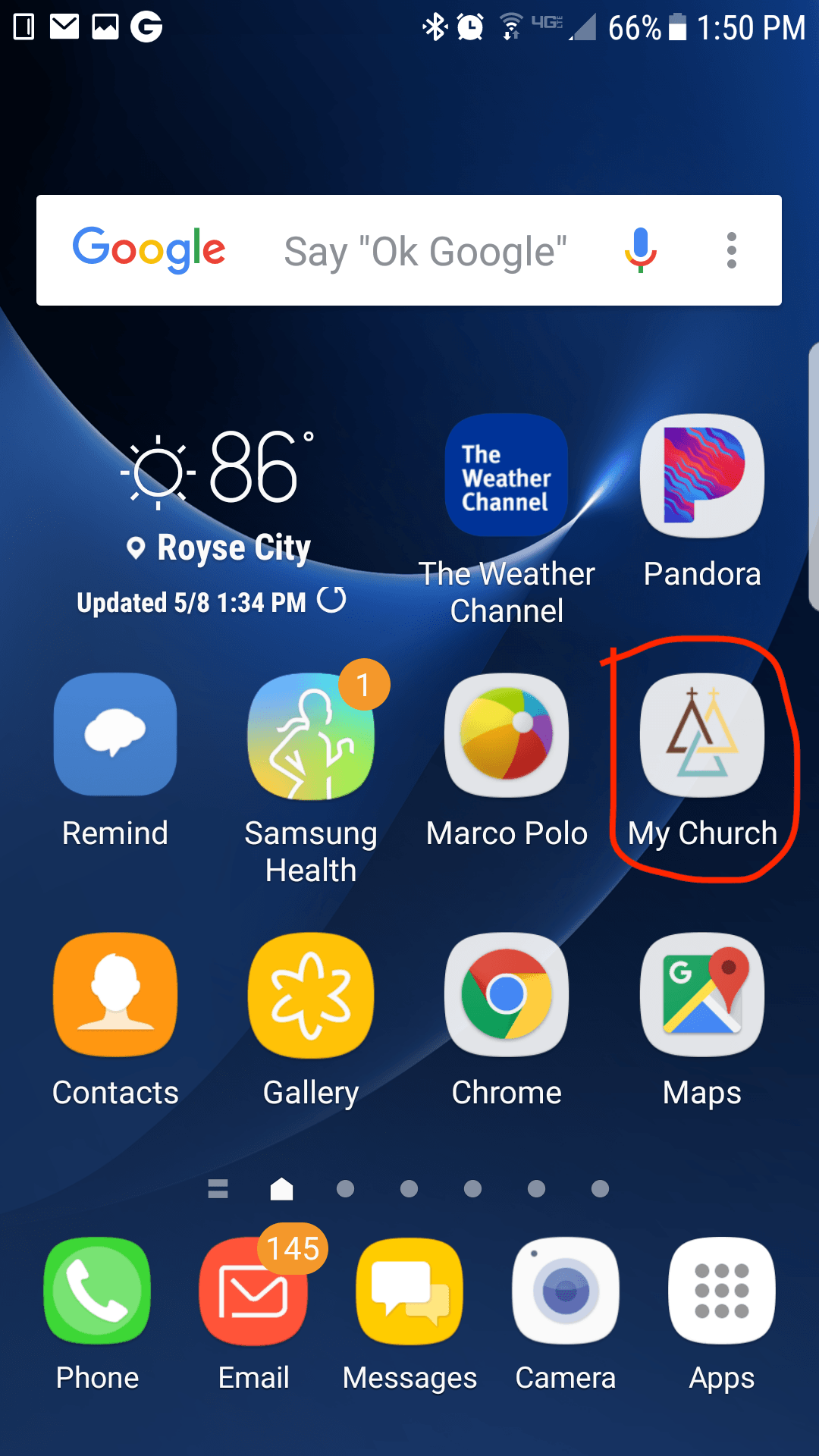 We hope this will help you keep informed about what is happening at Royse City First United Methodist Church.
See you on Sunday!